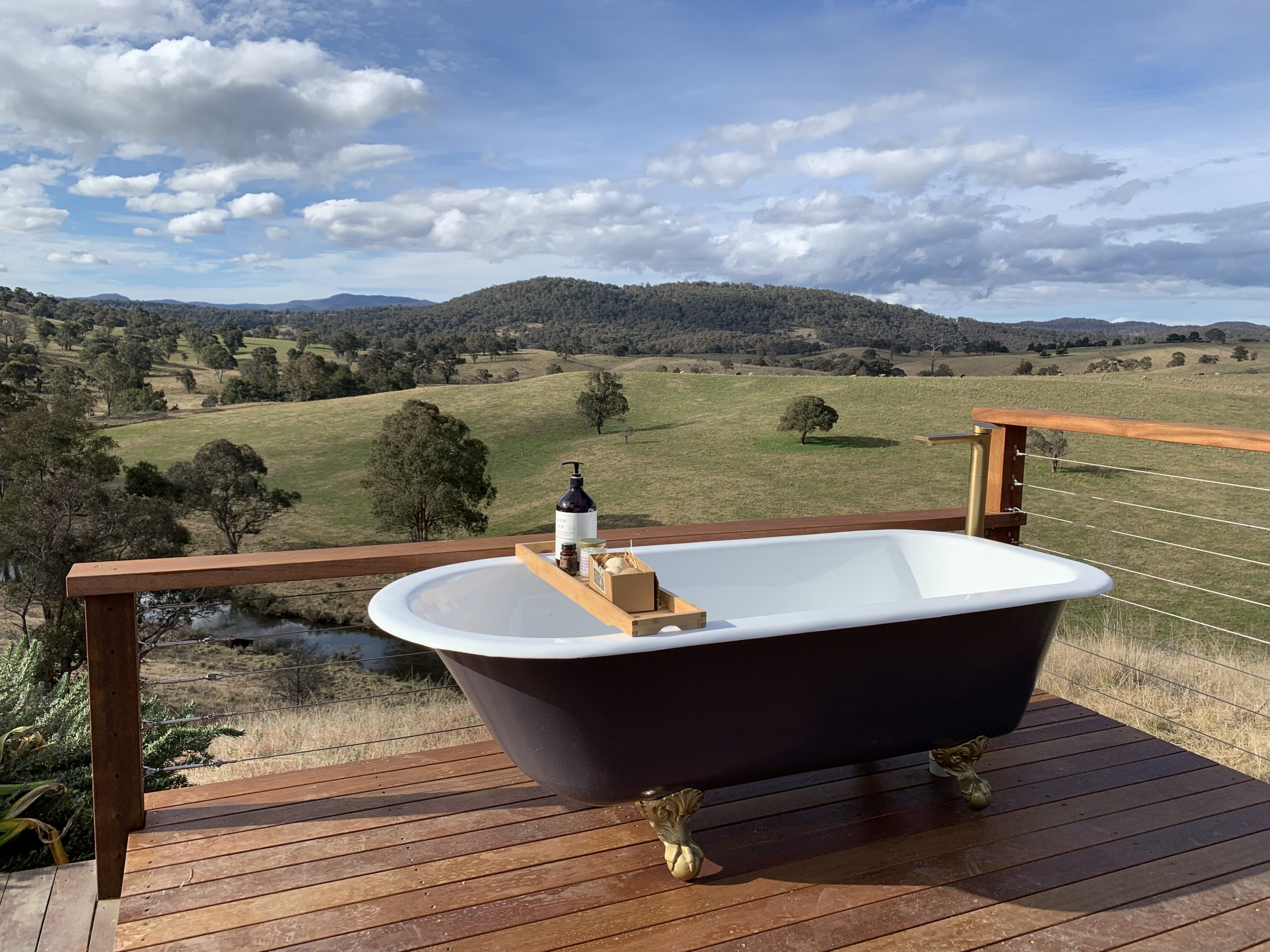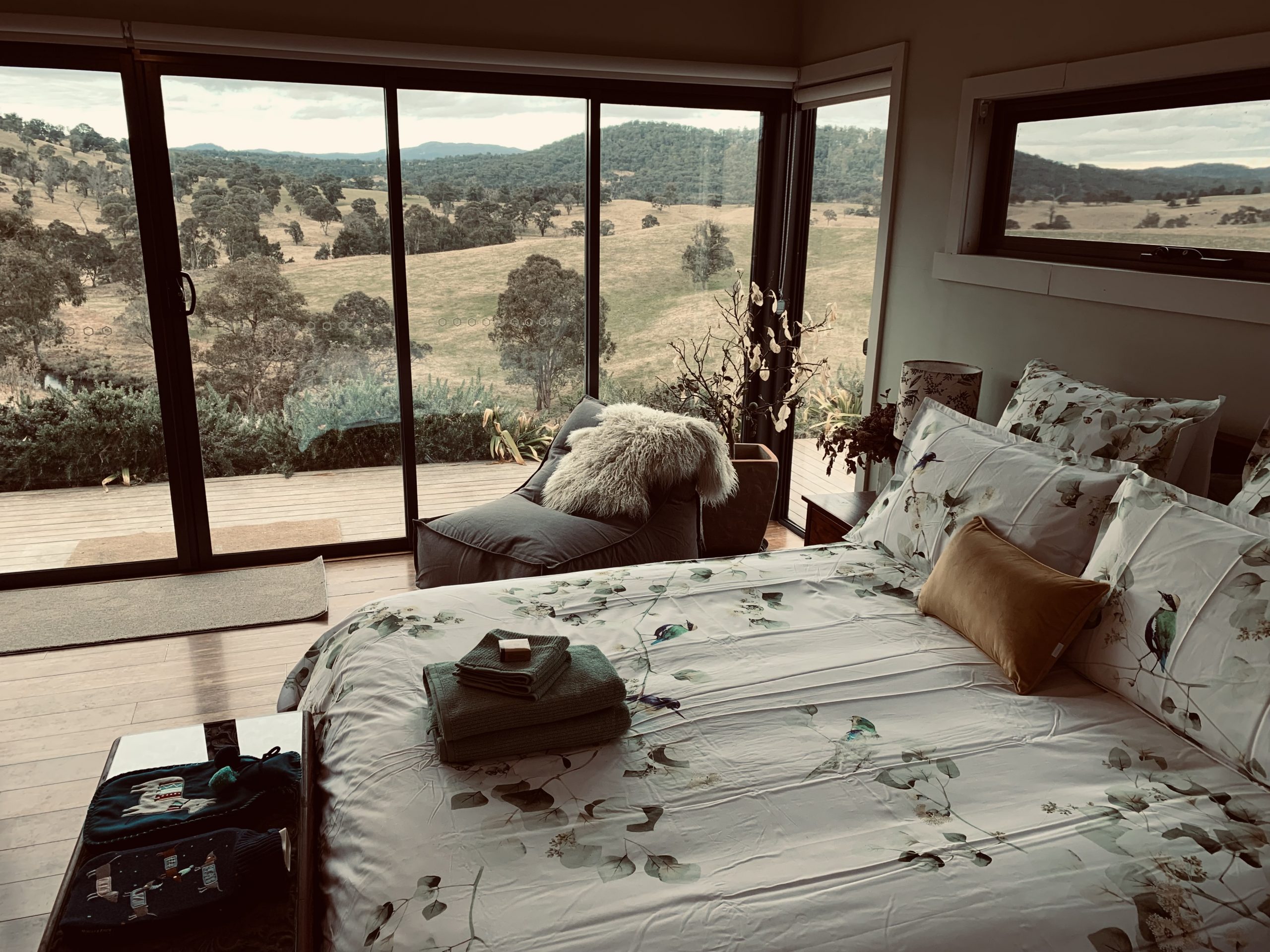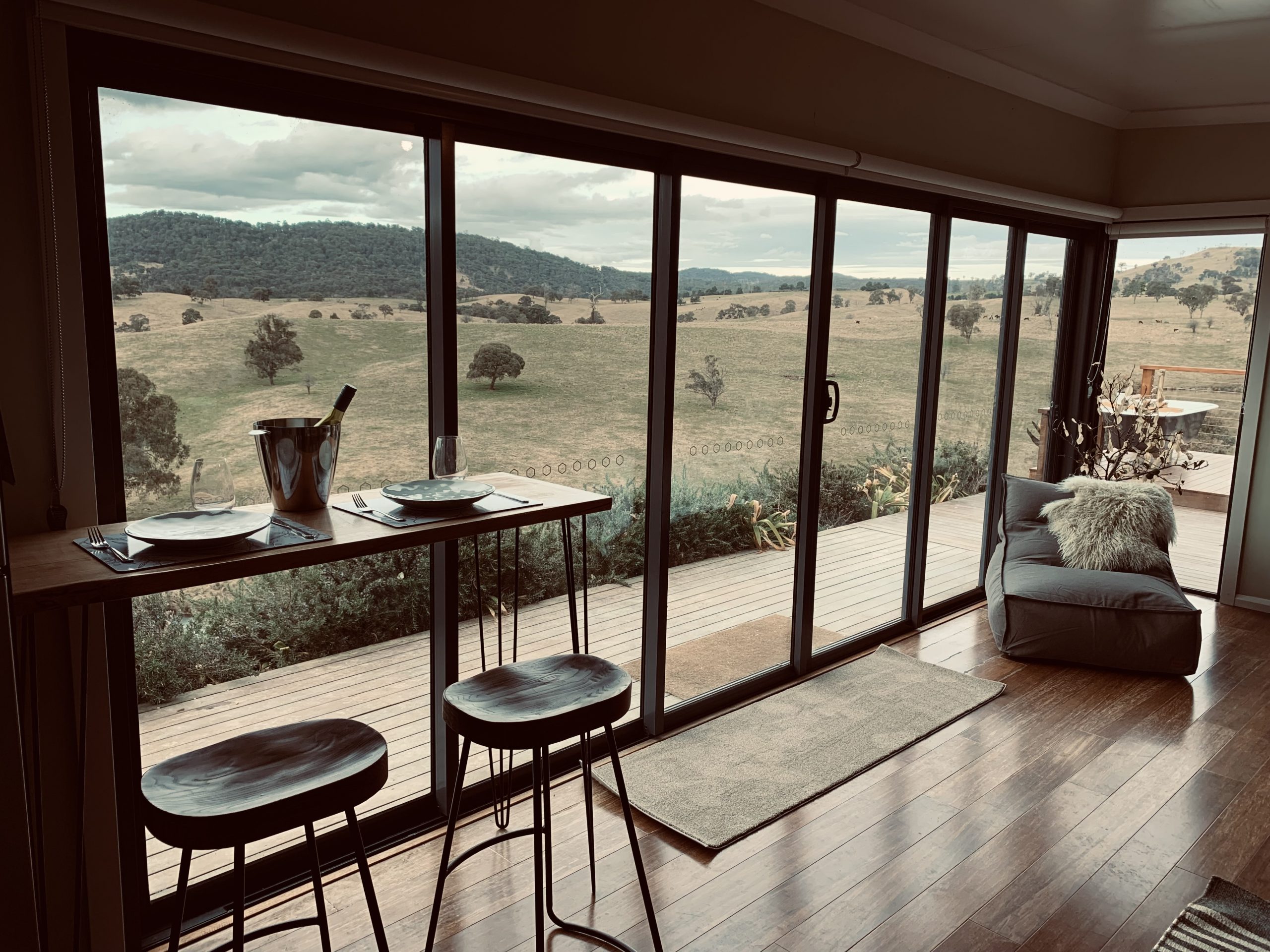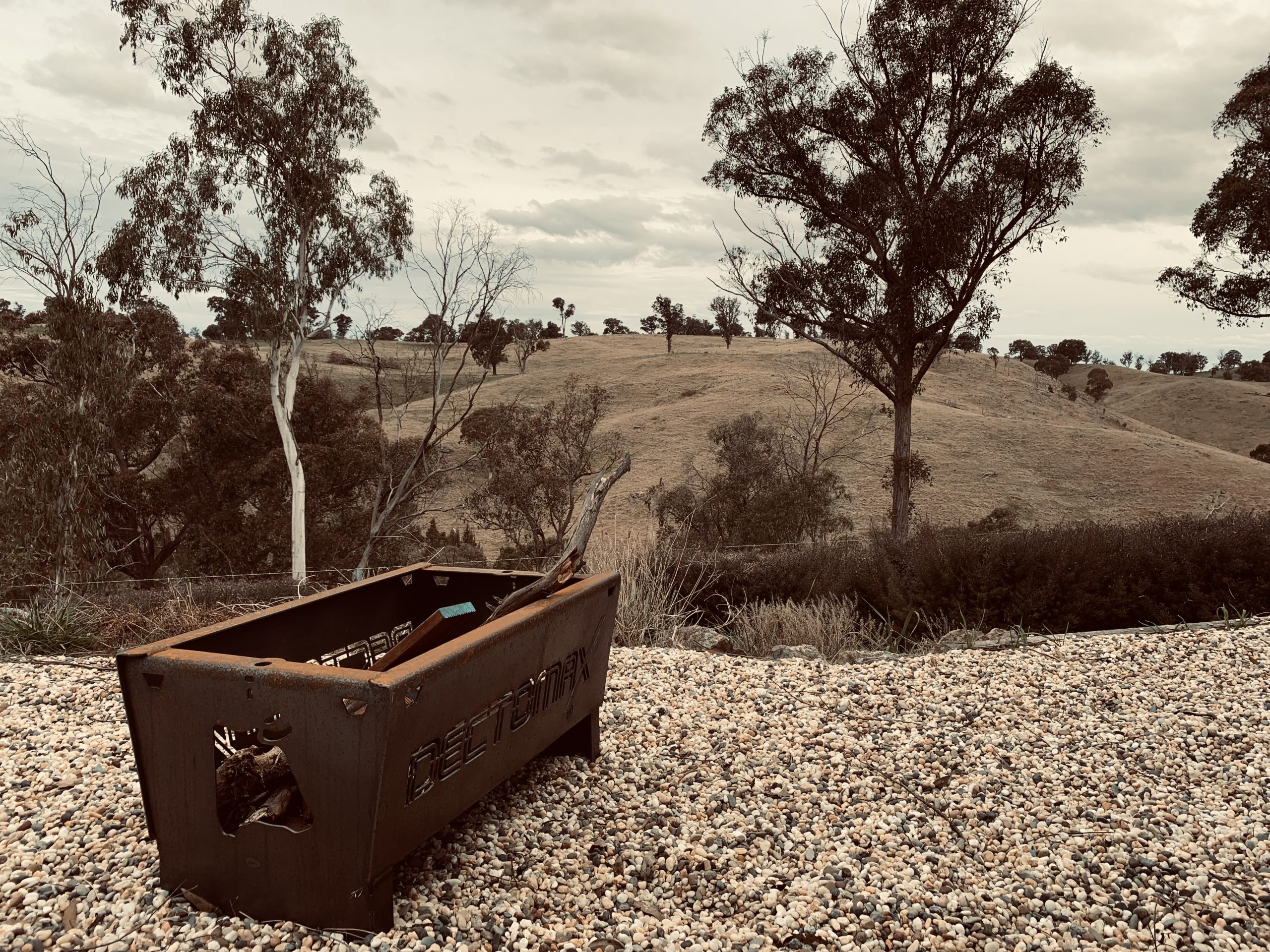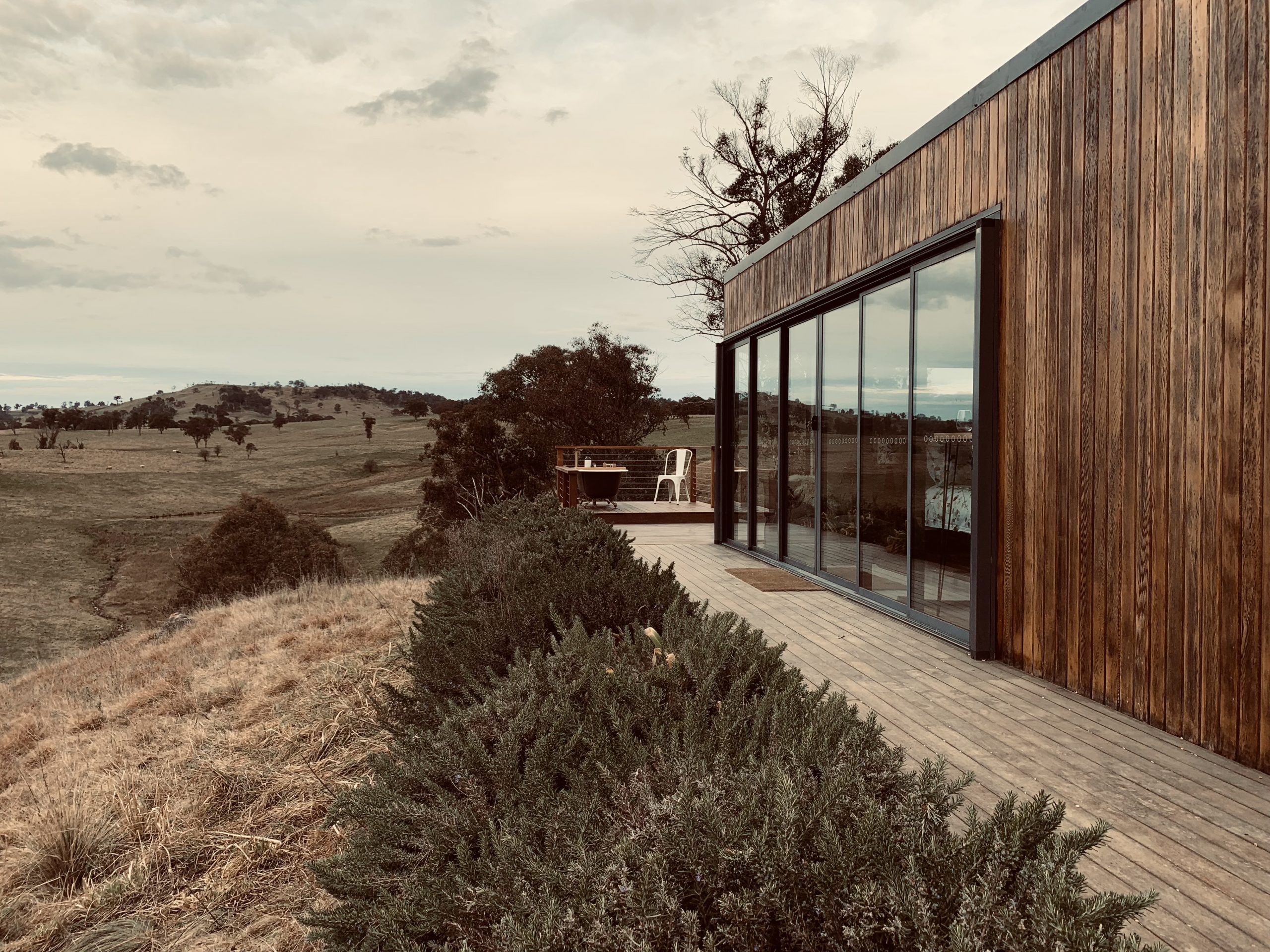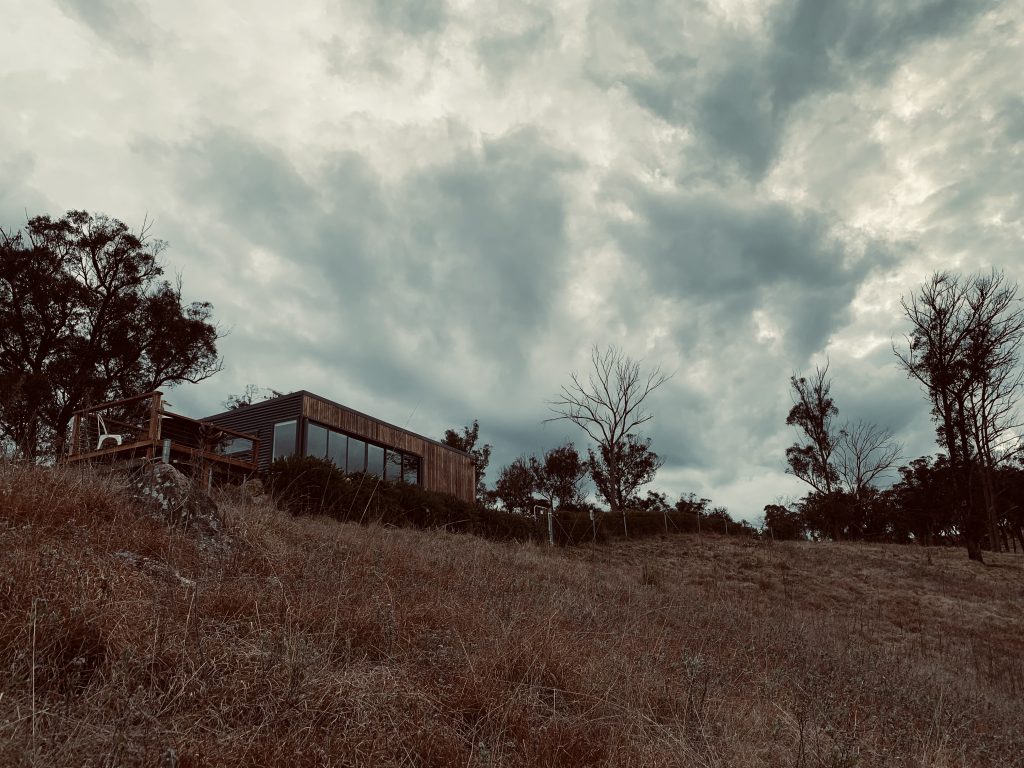 Get away from it all and spend some time with the birds, the bees and the gorgeous sound of cascading waterfalls close by. This self-contained, off-the-grid eco cabin is perfect for couples or singles looking to relax and unwind in peace. Located 45 mins drive from the major centre of Armidale. Surrounded by picturesque farmland, bushland and overlooking the granite tops of Cathedral Rock National Park, you can enjoy the beauty our farm has to offer. Included in your stay is:
Platypus watching – spot the elusive monotreme along the Oaky River from the comfort of your cabin deck (bring your binoculars!).
Complimentary full breakfast on the first morning: bacon and eggs, homemade bread, milk, tea and coffee, jams and spreads and a choice of 3 cereals.
Exclusive fishing rights in our 4km of trout stream, regularly stocked with both Brown and Rainbow Trout.
Luxury bedding, linen and towels all provided. Complimentary bathrobes available too.
Don't forget, Platypus Eco Cabin is also within a half hour drive of 4 different National Parks, 2 of which are World-Heritage listed.
Amazing views, beautiful location not far from multiple national parks and everything you would ever need for a weekend get away or long term stay. If peace and quiet is what you need, this place is a must.
This place is somewhere everyone needs to go. Everything is so well thought through - from the quality of materials to the nooks and chairs for sunlight and the comfort level of the bed. The landscape is breath-taking and certainly a creative inspiration. What a retreat for the soul!
High quality queen size bed with luxury linen bedsheets, towels and complimentary bathrobes.
Open plan living area with huge sliding doors looking out to 240 degree views.
Fully equipped kitchen with gas cooktop, microwave, toaster and dishwasher. Wide range of cooking utensils and crockery.
Breakfast provided on the first morning, including bacon and eggs, milk, cereals, spreads and our famous homemade bread. Tea and coffee are also available. (Vegetarian friendly options available on request).
Luxury rain shower and spacious, nature-inspired bathroom.
Outdoor clawfoot bathtub to soak in nature. Bubble bath, salts and bombs provided.
BBQ doubles as an oven for outdoor cooking.
Firepit and indoor fire, with all firewood provided.
Soaps, shampoo, conditioner and body wash available.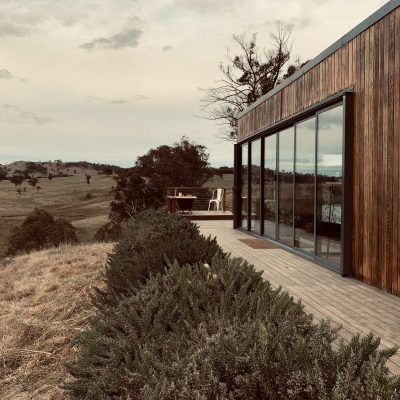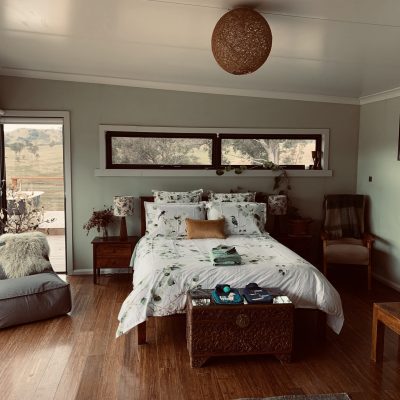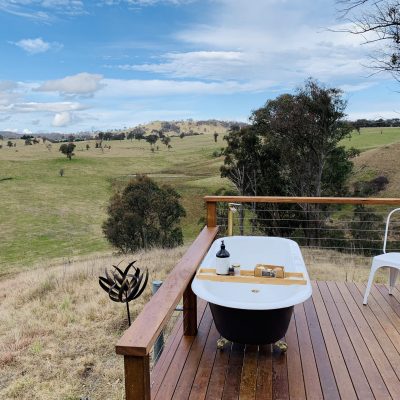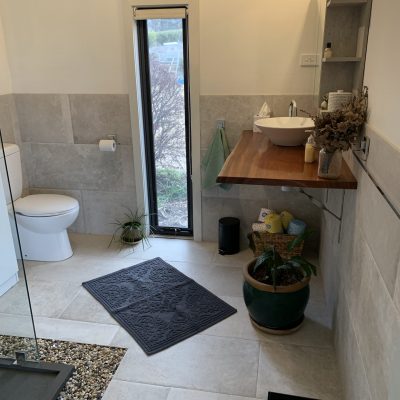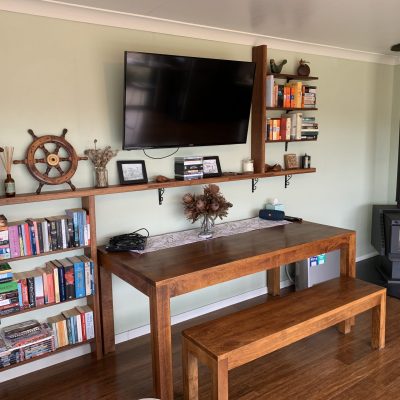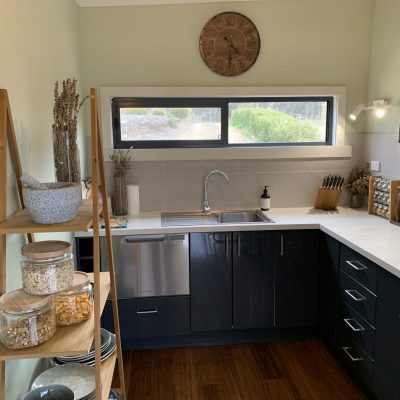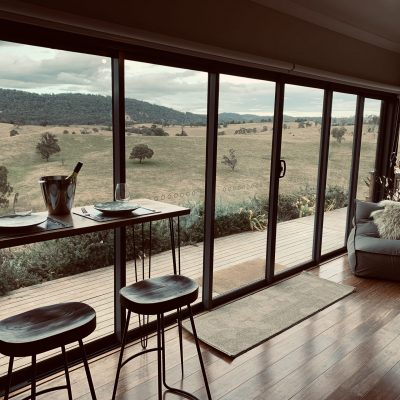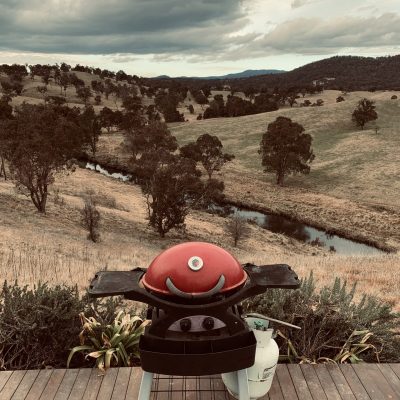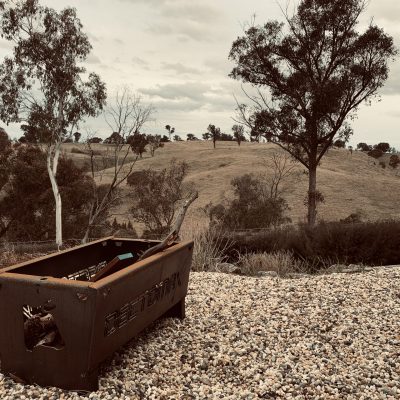 158 Wakefield Rd, Wollomombi, NSW, 2350
45 mins east of Armidale or 25 mins west of Ebor on Waterfall Way (B78). Follow Wakefield Rd, which is a well maintained gravel road, for approx. 1km then turn in to the right. Follow another 200m towards the farmstay, but take the right hand fork going over 3 cattle grids before coming to the cabin at the very end – about 1.5km.
2 night minimum.
Starts from $220 / night
15% discount for stays of 7 days or more.
Complimentary full breakfast included on the first morning (see description above), and unlimited cereal for your use throughout the stay.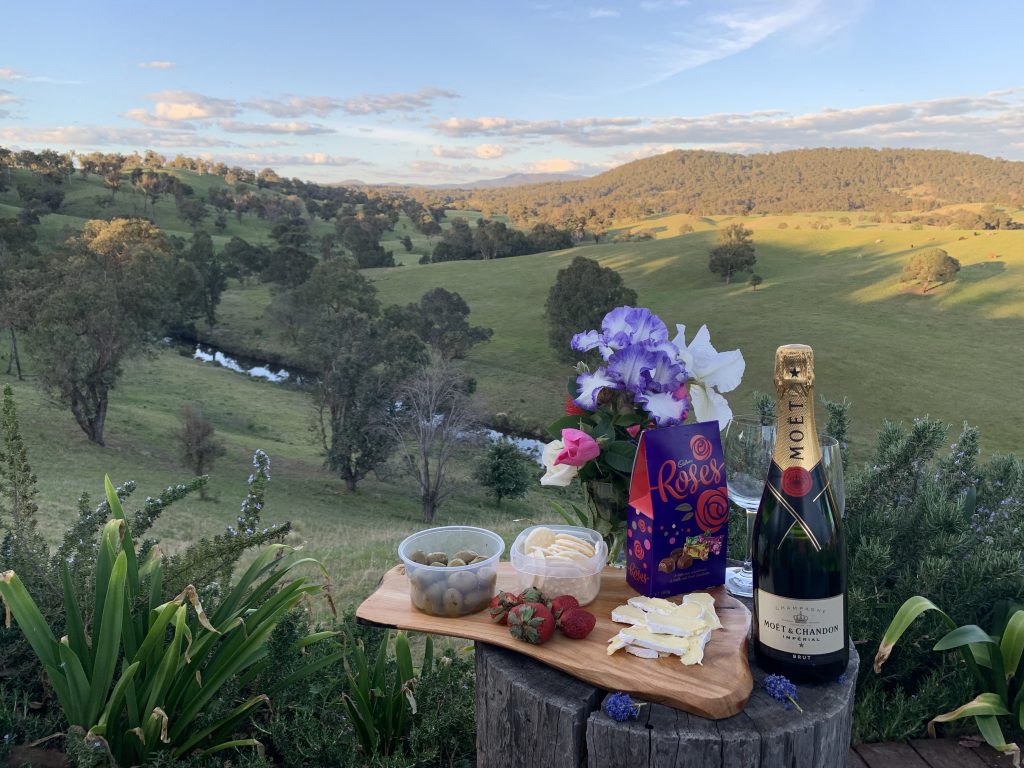 There are a couple of ways to book Waterfall Way Farmstay and we are happy for you to do either. Please make sure you get in touch with Lucy if you have any questions.
Check Availability and Book Through This Website
Enquire With Lucy Directly