Fishing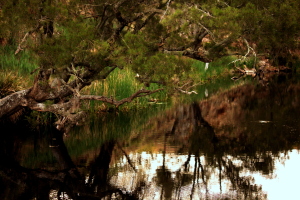 As a guest at "Ridgemount House" you will have exclusive access to our 4 km of river frontage along the trout-filled Oaky River. Cast around for brown and rainbow trout at your leisure, and if your forgot your rod and tackle then don't worry – we hire!
Rod and tackle hire (per person): $20 / day
Fly rod and fly hire (per person): $30 / day
Farm Tour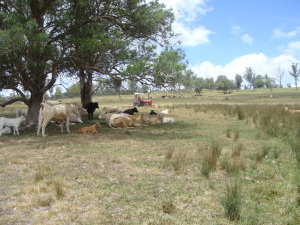 "Ridgemount House" is located on more than 1000 hectares of family-owned farmland dedicated to producing quality beef cattle. The business has been owned by our family since the first settlers claimed this land in the 1860s. Today, 3 generations of our family run a Charolais, Angus and Shorthorn stud together, and we have a strong bond to this land. Please let us know if you would like to experience the sights and smells of farm life and visit some of our favourite spots on the farm on a farm tour during your stay. Depending on what time of year you arrive, you might see fresh calves taking their first steps or the power of fully grown bulls ready for work.
To find out more about our stud enterprise please visit: http://www.wakefieldcharolais.com.au
Bushwalking and National Parks
Within a half hour drive are several picturesque national parks, including the Oxley Wild Rivers National Park with the highest waterfall in NSW, the Wollomombi Falls, which cascades 220 m down in to the massive Wollomombi gorge. Visit Cathedral Rock National Park for extensive views of the Northern Tablelands from the summit of Round Mountain. From New England National Park see ocean views or tackle the challenging 33 km New England Wilderness Walk from Point Lookout descending 1000 m to end at the Bellinger River. Please ask us about our favourites on arrival, or visit the NSW National Parks and Wildlife website.