The fishing has been going crazy at the Farmstay's 8ML dam, with guests catching loads of rainbow trout during the month of October!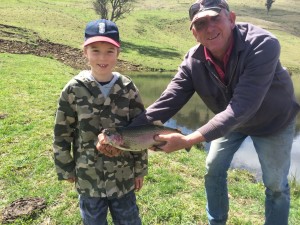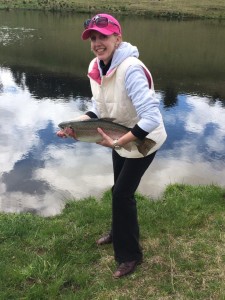 The fish were released late in September, and were large, mature rainbows sourced from the nearby Dutton Trout Hatchery, on the Point Lookout Rd towards Ebor. Some of them are up to 10lbs, and had only recently finished in the breeding program at the hatchery!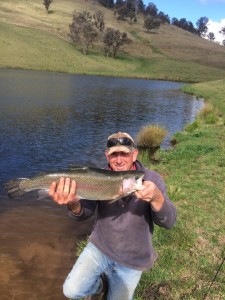 Trout fishing in rivers is usually restricted to the non-breeding warmer months, opening on the October long weekend and closing the following year in June. But we are very lucky that trout fishing in dams isn't restricted at all, so fishing will be available year-round at the farmstay!